– Dr.Devendra Kumr Munta MD(Homeo)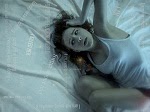 A house wife of 35 having psychiatric compliant of
schizophrenic nature. Scolding neighbors. Beating her children. Laughing and
talking involuntary, husband is facing lot of disturbance with her. He is
unable to concentrate on his duty. Her complaint
is that head pain pressure amelioration and Hallucinations. Sleepiness day time. Reluctant to household work.She received a dose
of Natrum mur followed by a dose of Ignatia 200c symptoms are relieved very
much. But symptoms are relapsed after few months which are not relieved even
after repetition of NM and Ign. Now the case responded to Aurum Metallicum
200c. Her Husband reported that he is feeling very comfort with her compared to
previous days. Quarreling desire is the indication for Aurum metallicum.
It is observed in most cases that people suffering from psychiatric complaints will have high goals. Suppression of high end thoughts and unfavourable circumstances will develop internal stress which leads into break down of personality. In those cases Aurum Metallicum will be helpful.
Work Sheet:
6th feb 2013

pain head,pressure ame, object
visible

nm 200c

20th feb 2013

laughing immoderately

ign 200c

6th march 2013

relieved most, started again

ign 200c

20th march 2013

relieved still more

saclac 200c

1st april 2013

relieved most

sl200c

15th april 2013

relieved most

sl200c

18th april 2013

increased symptoms

ign 200c

20th april 2013

pain teeth

tub 200c

30th april 2013

relieved slight

sl200c

15th may 2013

talking involuntary

sl200c

28th may 2013

laughing involuntary, desires pickles

sl200c

10th june 2013

laughing involuntary,

ign 200c

24th june 2013

laughing, weeping started again

nm 1m

5th july 2013

relieved

saclac 200c

18th july 2013

relieved , talking involuntary little,
injury arn 200c

saclac 200c

29th july 2013

talking involuntary

sepia 200c

8th august 2013

not relieved

saclac 200c

12th august 2013

numbness teeth,

saclac 200c

19th august 2013

headache,drawing legs

sl 200c

29th august 2013

slight laughing

Ign 1m

10th sep 2013

laughing, pain gums

sl 200c

20th sep 2013

slight laughing, bitter mouth

bry 200c

28th sep 2013

deep thoughts in

syph 200c

1st oct 2013

headache, pain ,

bry 1m

9th oct 2013

sleepiness, relieved syms

sl 200c

5th oct 2013

no sleep night,

bry 1m 2 pills

18th oct 2013

headache, pain ,

thuja 200c

26th oct 2013

relieved headache,better

saclac 200c

29th oct 2013

relieved slight,

bell,bry 200c

04 November 2013

headache occiput

gel 1m

06 November 2013

relieved slight

sl 200c

18 November 2013

vertigo,laughing,thinking,no stool

saclac 200c

26 November 2013

not sleeping day time

saclac 200c

06 December 2013

quarelling desire to

ign 1m

07 December 2013

relieved shortly

aurum met 200c

16 December 2013

laughing,trembling,chilly,

saclac 200c,

20 December 2013

laughing,

sl 200c

26 December 2013

relieved slight

sl 200c