Use this area to offer a short teaser of your email's content. Text here will show in the preview area of some email clients.
Email not displaying correctly?
View it in your browser.
A NewsLetter From Dr.Devendra Kumar Munta MD(Homeo)
13th February,2013
Hello,
Ushahomeopathy presents successfully treated cases by Dr.Devendra Kumar Munta MD (Homeo)
Here I would like to present a case of Ankylosing Spondylosis.
A case diagnosed as
"ANKYLOSING SPONDYLOSIS with peripheral Joint involvement"
A girl (Bsc Nursing) of 18 years, sufferiing from Joint pains, swelling joints, and heat in all the joints.Symptoms developed after food poisoning, She was treated by allopathic doctors for 8 months without success , she roamed around the state, NIIMS, KIMS which are famous hospitals here, treated by orthopedics. Her
Her Family spent 300,000 rupees on treatment without success, she was bed ridden. They lost hope for all her recovery.
Then they consulted me. I treated this case as inpatient. In the initial days I tried some remedies but no cure, symptoms increased day by day. Finally based on key note movement amelioration + red vesicular rash all over body + lack of appetite, I gave her a dose of Rhaustox 200c – 4 pills, on the same day appetite started. Also, she got good sleep that day. Joint pains improved slowly, on repetition of pains RHAUSTOX 1M repeated. She improved and became completely free from joint pains. Now she is on CALCAREA CARB, Followed by LYCOPODIUM.
I call this case as success case in Homeopathy, but I can't say that she is free from her chronic disease. She is still under treatment.
Thanks for Patience.
Sincerely,
Dr.Devendra Kumar Munta MD(Homeo)
Ushahomeopathy,
Homeopathic Consultation services.
Homeopathic Consultation.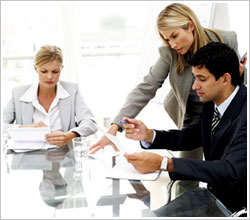 Ushahomeopathy offers FREE consultation and suggestions on Homeopathy. You can consult Dr.Devendra Kumar Munta MD(Homeo),International Homeoathic Consultant.
Research on Homeopathy.
Our Research on Homeopathy will change the way you approach. This is entirely a new way to look at Homeoapthy. and and is a pavement for next generation Homeopathy.