Homeopathic Treatment for the cure of Irregular menses in young girls by BOUKO LEVY M., from Homeopathic and Drainage Repertory
Introduction:
Irregular menses,This natural period in a woman's life allows her to express acute and striking symptoms that return regularly in a particular order.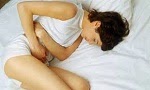 This is a fantastic gold-mine of information for the homeopath who can analyze all the symptoms such as bulimia, coryza, faintness, headache, insomnia, leukorrhea, migraine, nervousness, pains, sexual desire, sighing, etc., that occur before, during and after the flows of blood.
Most of the functional disorders related to the menstrual cycle have a favorable and quick solution.
Homeopathic remedies will restablish the correct endocrine balance and prevent any complications (fibroma, mastitis, etc).
Homeopathic Remedies for Irregular Menses Scanty (insufficient)
To regulate the menstrual system, the polychrest is taken according to menstrual cycle, normally once a month, sometimes more often.
When it is not possible to mark out a precise date (puberty or menopause), take one dose every 2 weeks, the mineral during a new moon, and the plant during a full moon.
For instance, at puberty :
— thin girl :
• during a fool moon : PULSATILLA 15C
• during a new moon : CALCAREA PHOSPHORICA 15C
— heavy girl :
• during a full moon : PULSATILLA 15C
• during a new moon : CALCAREA CARBONICA 15C
Homeopathy for Irregular Menses With venous and digestive disorders
— weeping when telling the symptoms :
• with diarrhea, gastritis, migraines; in lymphatic women :
one dose, monthly : PULSATILLA 15C
• candidiasis before; dark blood; bearing-down sensation; hole in the stomach; migraines with irritability and fatigue :
one dose, monthly : SEPIA 15C
— ophthalmic migraine before, galactorrhea or leukorrhea after; meticulous and melancholic :
• one dose, monthly : CYCLAMEN 15C
Homeopathic Medicines for Irregular Menses With skin disorders
— premenstrual syndrome; forehead acne agg. before, blinding headache after :
• one dose, monthly : NATRUM MURIATICUM 15C
— itching and eczema before, constipation, coryza and hoarseness during :
• one dose, monthly : GRAPHITES 15C
Homeopathic Remedy for Irregular Menses With rheumatisms
— pain from back down to thighs, through labia and abdomen to chest :
• one dose, monthly : KALIUM CARBONICUM 15C
— icy coldness through all body before, constipation and itching during :
• one dose, monthly : SILICEA 15C
— pains in stomach and back; bashful; aversion to strangers :
• one dose, monthly : BARYTA CARBONICA 15C
Homeopathy for Abundant Menses
— the more copious the flow, the more restless the mind, with painful mastitis :
• 3 granules, daily, as needed : CIMICIFUGA 9C
— oversensitive and itching genitals; ovary pain; numbness :
• one dose, monthly : PLATINA 15C
— the flow amel. all the physical and mental symptoms; loquacity; hyperthyroidism :
• one dose, monthly : LACHESIS 15C
— throughout her life, the phosphoric obeys the general law of "all or nothing", such as no menses at all or a very abundant flow :
• adolescent; abundant and frequent or headache and weakness instead of the flow :
one dose, monthly : CALCAREA PHOSPHORICA 15C
• menses last too long, weeping before, or burning leukorrhea instead of the flow :
one dose, monthly : PHOSPHORUS 15C
Homeopathy for Menses Color, clots
Pale red
— in general :
• GRAPHITES, KALIUM CARBONICUM, NATRUM MURIATICUM
— flushes of heat; weakness :
• one dose, as needed : FERRUM METAL 9C
Bright red
— in general :
(See :bleeding) :
• IPECA 4C, MILLEFOLIUM 4C
— early, abundant and prolonged, provoked by least emotion, suppressed by cold bath, mastitis, fibroma :
• one dose, as needed : CALCAREA CARBONICA 9C
— sacrolumbar pains agg. by least movement; condyloma, warts :
• 3 granules, 1 to 3 times a day : SABINA 5C
Dark red
— in general :
• BOVISTA, HAMAMELIS, USTILAGO
— labour-like pains; iciness in entire body; violent cramps in lower limbs; thin and exhausted women (abortion) :
• 3 granules, 1 to 3 times a day : SECALE CORNUTUM 5C
Clots
— in general :
• CHAMOMILLA, LACHESIS, PLATINA, SABINA
— laughing mania; sexual excitation before, changing mood during; black clots with long strings (frequent, copious) :
• 3 granules, daily, as needed : CROCUS SATIVUS 9C
Homeopathic Medicine for Irregular Menses with Bearing-down sensation
— by pelvic congestion
• 3 granules, 1 to 3 times a day :
APIS 5C, BELLADONNA 5C, CHAMOMILLA 5C, PULSATILLA 5C, SULFUR FLAVUM 5C
— by fibroma :
• alternate every one or two other weeks, one dose :
CALCAREA CARBONICA 9C, or GRAPHITES 9C
• 3 granules, 1 to 3 times a day : MUREX 5C (sexual excitement)
— by pelvic ptosis :
• alternate every two or four other weeks, one dose :
NATRUM MURIATICUM 15C, or SEPIA 15C
• 3 granules, 1 to 3 times a day : LILIUM TIGRINUM 7C
— violent pains with sensation of cold, numbness and tingling :
• 3 granules, as needed : AGARICUS 5C