Homeopathic medicine for whooping cough:
It is a kind of cough produced due to highly contagious infection (Bordetella Pertussis). Whooping cough got its name from the high-pitched intake of breath, produce sounds like a whoop. It commonly affects children, however young and adults may not escape from the disease. Those who are deficient in immunity are usually suffering from Whooping cough. Deaths, in general, occur in children and infants. In fact, the Homeopathic method of treatment especially aims the immunity boast up. Therefore, the medicine in the homeopathic system we use helps in the permanent cure of whooping cough without any side effects.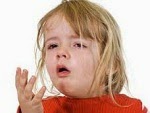 Symptoms of whooping cough:
In the initial stages, it resembles a common cold. It is usually after 10 days of infection, you will experience a symptom such as
watery nose
Nasal obstruction
Redness in your eye,
Fever
Cough
After a week of the cold attack, symptoms become worsen,
Vomiting starts
Result in a red or blue face
Great weakness
End with a high-pitched "whoop" sound during the next breath of air
Homeopathy remedies for whooping cough:
Cuprum met – Top grade homeopathic remedy for whooping cough with blue lips:
Cuprum Metallicum is the topmost Homeopathic medicine for violent attacks of cough. Dry cough with rapid suffocative in nature especially need the Cuprum metallicum. For your long-lasting attacks of whooping cough, it is the right Homeopathic medicine. These patients usually have a habit of taking small amounts of cold water. It is the common symptom; the lips become blue from exhausting cough. In addition, the cold air causes difficulty breathing and cough. Moreover, the child swallows things with great difficulty.
Bromium – Top Homeo medicine for whooping cough that worsens at the seashore:
Bromium is the top medicine for sudden attacks of painful suffocating cough. Whooping cough that relieves especially at seashore indicates the Cuprum metallicum. Severe attacks of your difficulty in breathing, if it gives little relief on taking cold water, it is the right Homeopathic medicine.
Mephitis – Homeopathic remedy for whooping cough with spasm in voice box:
Mephitis is the best Homeopathic medicine for extremely violent attacks of whooping cough with laryngeal spasm. If your whooping cough becomes worse especially at night, this Homeopathic medicine certainly helps you.
Sambucus Nigra – Whooping cough with nose obstruction:
Abrupt attacks toward midnight mainly indicate Sambucus Nigra for whooping cough. If you are suffering from suffocation and nose obstruction out of whooping cough, then Sambucus Nigra is the perfect remedy for you.
Antim tart – Homeopathy Medicine for whooping cough with much mucus:
Antimonium Tartaricum and Hepar Sulfur are the topmost Homeopathic medicines for whooping cough with much mucus. These also help in the treatment of bronchitis or pneumonia, if severe whooping cough ultimately lands in.
Coccus cacti – most excellent Homeopathic remedy for whooping cough that worsen after midnight:
Repeated attacks of whooping cough, if bringing out large quantities of whitish thick viscid mucus, then we need to think of Coccus cacti. These people will have vomited with suffocation out of whooping cough. The heat of bed especially worsens the condition of whooping cough. Here also the attacks of whooping cough increase at night, particularly 11.30 pm to 3.30 am, is the exact time of the attack.
Corallium Rubrum – Best Homeopathic Medicine for whooping cough with great weakness:
Corallium Rubrum is another important homeopathic medicine for violent whooping cough. Here you will see short and violent suffocating barking cough. The cough will quickly exhaust you. In addition, you will have profuse discharge from your posterior nares. The face of the suffering person becomes red. Cold air or food especially worsens your whooping cough.
References:
Bouko Levy M., Homeopathic and Drainage Repertory