"DR ARIF HUSSAIN T M,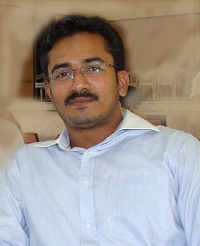 He obtained his Bachelors degree in Homoeopathy from the renowned Dr Padiar
Memorial Homoeopathic Medical College, Chottanikkara, Ernakulam. He got trained
in Nutrition medicine and Wellness management under Indian Nutrition Medical
Association and is a life member of it. At present he is undergoing training in Traditional Chinese Medicine, Acupuncture and Moxibustion from the University of West Bengal.
He is the Chief Homoeopathic physician, nutrition and wellness consultant at
Homoeopathic General Medicine Clinic at Calicut and visiting physician at Ernakulam
Branch.
He is the Project Director and visiting physician for life style disease management and nutrition at Homeopathic Meidcal Center, Kochi.

Dr ARIF HUSSAIN T M
Homeopath, Nutritionist & Wellness Consultant

arifhussaintm
+91 9400 968 236 (MOB), +91 9349 100 724 (CLINIC)