A case of the domestically devoted (S. Thakkar)
Case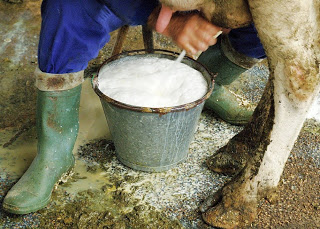 In the past 10 years, the field of homeopathy has advanced tremendously. The vast number of provings of new remedies has brought a new momentum to the field. However, all this growth not only brings the positive enthusiasm but also dilemmas and growing pains. One of the main concerns has been the reliability of new provings and dependability on the analysis of the proving data.
From my own experience of conducting two provings, I have realized that the provings can only give a clue to the case. The patient who has responded well to the remedy is the best storyteller of the inner consciousness of the remedy substance. Thus, casetaking becomes one of the most crucial steps in the study of homeopathy. Casetaking not only reveals the core feelings but also the strategy of survival, their method of weaving their life around that core feeling. In the past few years, I have realized that the most reliable and useful information comes from hearing the well-responded cases of colleagues and friends. The following case is one such example. It is a story of the remedy told by the patient in her own words.
Lac vaccinum defloratum
Case
A 31 year old woman came to me with chief complaints of sinus problems, migraine headaches, gastrointestinal problems, anal fissure, and severe neck pains.
Her case unfolded as follows, in her words.
"First of all, I would like to say that I have come to you with a lot of hope, and very high expectations. You must get me well. I am in your hands now. My whole family believes in homeopathy, and I have only taken homeopathic treatment all my life whenever I needed to.
I have never had any problems with sinuses before. The pain is in my face and head on the left side. It gets very severe forcing me to take many pain-killers. I also have constant post-nasal drip. The doctor said I might be allergic to milk. I haven't had any problems with milk till now. I could have yogurt and milk without any problems except on an empty stomach. I would get severe diarrhea when I would drink milk on an empty stomach. Now, every time I have dairy I get the bumps (painful boils) on my scalp, face, neck.
My bowel symptoms are very peculiar. I have severe constipation with very hard stool and then 2-3 days later I have severe diarrhea with 5-6 stools in a day. With that kind of constipation, I had fissures in the anus. I went through the surgery a few months ago because of severe pain but the problem has come back. Surgeons recommend another procedure to remove scar tissue. However, surgery hasn't changed my bowel pattern, it is still the same. I get severe abdominal pains, very tender to touch. The pain goes from the left hypochondrium, downwards. As a result, I have been very cranky. I never used to lose my temper.
Another problem I have is migraines. I used to have migraines before my periods or before exams. My first menses started at 12 years of age but migraines didn't start till I was 17. Now I don't know whether my pain is a migraine or sinus trouble. The left side of my neck and shoulder become very tight. The pain is between the forehead frontal sinus and occiput. I don't know where it starts or goes to, but it is severe on the left side.
Since I have come to the U.S. , I don't know what is happening to me. I have had all the tests done and taken all the treatments that were recommended without relief. The doctors say it is because of stress but I used to work much more under pressure in Delhi.
I was a science student and later I started teaching 10th, 11th, and 12th grade students. I feel the demands and expectations on me were much more at that time. I would have to prepare the lessons for the class, correct papers after exams, coming home and helping my mother, ;taking care of things at home. I always felt I was trying to catch up. There was always too much to do. It was one of the reasons why I didn't go into medicine. The other reason was I couldn't dissect the dead body. Even in science classes I had that problem. So, instead I
did my Masters in Zoology.
I am a person who can't sit idle. I must be busy. When I talk to my friend, she refuses to talk to me unless I sit down and not do anything while talking to her. I am not an ambitious person. I am totally devoted to my family and married life. I believe in taking care of my family, children, husband. I feel that's my role. I don't need to go out and work and be competitive.
As a child I was very carefree, could do anything I liked. At 17, I finished school and the pressure started. I worked part-time while going to college to help my family financially. My father is a professor in a college. He wanted me to either go into medicine or do a PhD. But I said no, I can't take that kind of pressure. (Her migraines started then). So, I became a teacher instead. I have always related better with kids than adults.
All my health problems started when I got married and came to the U.S. I had never been away from my parents till then. The dissociation from my parents was very difficult. In addition, there were some problems with in-laws. My in-laws wanted me to live with them in Delhi. My husband refused and brought me here with him. Ever since then, my mother-in-law hasn't liked me. She would complain about my parents to my husband and it would reflect in our relationship. My husband would be cold towards me. I felt they were poisoning my husband against me. I was in a tough situation as I had no family here. All I had was my husband, I was totally dependent on him. It was very strange for me to see my mother-in-law's response as it was her idea to have me as his son's wife. And now when I am doing my duty as his wife, she doesn't like me.
I love and respect my parents. I loved my in-laws from the first day of my marriage. But their attitude towards me has been very different than I expected. I used to be very close to my mother but I know after marriage I should not be so close to her. I should not tell her everything about my life with my husband. After marriage you have to establish boundaries between your mother and yourself. After marriage, my duty is towards my parents-in-law."
Dreams-clairvoyant-had a dream that the apartment across was on fire and it came true.
"After my surgery I had a recurring nightmare that my husband sent me back to India to live with my in-laws without letting me know. I was crying a lot. I was so hurt-why did my husband do that to me? Why did he put me through that mental agony, I trusted him so much. I should have been told. This wouldn't be a scary dream for anyone else but it was a nightmare for me."
Many dreams of children, infants and babies-playing with them. Dreams of dogs biting me or just standing and staring at me. Dream-unprepared for exams and feeling very bad.
"I am stubborn and reserved. I am very close to my husband and one friend. I used to be close to my mother but now I have established a boundary with her. Even though I am reserved, I love socializing, going out, movies, playing games etc. As a child, I was afraid of ghosts."
I get too involved in the things I am given to do. I become solely and wholly responsible to what I am given. I will make sure that I do my task diligently. That is the main difference between me and my siblings. I do things methodically. I like daily routine, daily chores, daily responsibilities. My siblings don't bother about their responsibilities. I get stressed easily especially when something is expected of me that I can't do. This happens especially when my in-laws demand from us something and I know we can't afford them. I don't want to be disrespectful and hurt their feelings.
I am like my father. I believe in respect for humanity. Give respect and get respect, do not bother anyone. I don't like to trouble anyone, I shouldn't be hurting anyone's feelings."
This was the story of the patient along with few more characteristic symptoms. P/H: Acidity, bed-wetting, removal of Bartholian Cyst, severe liver infection and allergic response to antibiotics which was treated with homeopathy.
Craving for sweet and sour, milk
agg. fatty food, milk
PMS: 3-4 days before periods very cranky mood, migraines, tightness of whole body, severe tenderness of breast, bloating in abdomen, aversion to food severe cramps exactly for 48 hours. H/O left sided ovarian cyst, treated with Birth Control Pills. Soon after marriage, Bartholian Cyst got plugged prior to sexual contact with husband. It was removed followed by Birth Control Pills.
Recently some varicose veins behind the left knee.
I prescribed Lac defloratum (skimmed milk) with beautiful results. All her complaints reduced and went away along with the hypersensitivity to milk.
Remark
Lac-d is not a well-described remedy in the repertory or materia medicas even though the consumption of milk is very large in the world. My choice of Lac-d wasn't only based on the allergic reaction to milk, migraines, constipation alternating with diarrhea, and hard stools. But what I absolutely marveled at in this case was the story of the patient and her response to her life.
It is a story of a domesticated animal who when transferred from parents to husband devotes her whole life to the new master, who is respected for the sacrifice and nourishment she provides to the master. Her nightmares suggest the agony of the animal who sees no choice in the matter of her own life except to cry and accept her fate. The way she has built her life is by serving the older people who decide her future. So, when she is in a situation where this strategy is not working or is working against her, she feels helpless and her body starts experiencing pathologies.
This case was easy for me because not only had I heard some good cases of Lac-d of my other friends and colleagues from India, but also because the patient turned out to be an Indian patient. The story was similar to what came across through the proving of Lac-d conducted by Rajan Sankaran.
I would be interested in hearing cases of Lac-d in other cultures, other countries. I am sure the story will be quite different even though the feelings would be similar. Sharing cases amongst homeopaths is not only helpful for the patients but also for the Homeopathic field itself. Presentation of well-treated, well-recorded cases is the best solution for putting an end to the conflicts and dilemma over the reliability and dependability of the provings and new materials.
Sadhna Thakkar, RSHOM (NA), CCH(NA), BHMS(Ind) is a founder of National Institute of Classical Homeopathy and Homeopathy Health Care organization. She has practiced homeopathy for well over a decade in Bombay and the U.S. She has been teaching Classical Homeopathy extensively for the past four years in different parts of the world including the U.S. , Canada and Switzerland. She practices in Thousand Oaks and Santa Monica, California.